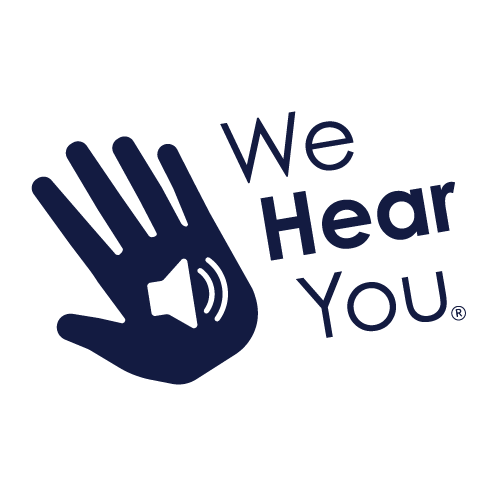 We Hear you LLC is a startup that has created an application which translates American Sign Language into audible speech through the use of newly developed gesture-recognition technology. Through the use of just a camera on any device, sign language can be translated and output in real-time. 
We Hear You is a streamlined communication tool that simulates conversation and helps bridge the gap to break the communication barrier between those who use ASL and those who do not.
Project Role

:

 UI / UX Designer 
Team Size:

 11 Total | 2 Managers | 1 Designer | 7 developers | 1 Interpreter
Date:

September 2019 - Present
Platform: 
Tablet | Mobile
Engine & Tools: 
Adobe Creative Suite | Figma | Python | C++ | Slack
Design Executive of non-profit startup 
Designed initial products direction
Lead company Branding & Image
Recorded & edited promotional / demo videos
Modeled and 3D printed prototypes of fob device
We Hear You ASL Translator
We Hear You is a software that translates American Sign Language into speech and speech back to American Sign language in real-time. 
The software is compatible on any device with a camera.

The goal of this software is not to replace traditional interpreters, but as an option available to places that do not require ADA compliance for translators such as coffee shops, grocery stores, etc.

The software has a 97% accuracy with ASL fingerspelling, and 84% accuracy for the full gestures we currently have in.
Hands Free is our other invention. 
The Hands Free device is a small remote fob allows compatible accessible doors to be opened remotely.

The device has a 15-40 feet operating range.

Wearable, clippable, and attachable to any mobility device.

With just the press of your personal button, mobility and accessibility is at your fingertips.