Caterpillar Design Challenge
The Caterpillar Usability Day Design Challenge is held annually for Bradley UX Students. They are tasked with designing a prototype for Caterpillar's online ticketing system to keep track of equipment by both employees and customers. 
The class was put into 5 person teams and worked with a simulated team leader and client for several weeks before the design challenge day. 
We first identified business goals  and user, creating personas, user flows and storyboards.  We then created new sketches based off this information to highlight key areas of activity and make them most accessible.
After several iterations, we created design assets within Figma with interactive prototypes to be used at tested at Caterpillar's Accessibility Lab. Each team was able to complete a round of testing with a user from the Caterpillar user base within the lab.
After this round of testing and some changes, we presented our work to Caterpillar's design team to be critiqued. 
Below are images of wireframes and the presentation that was given by my wonderful team, "The Great Voodoo Toads".  Each team was assigned a different aspect of the software to present, we were given the desktop login assets.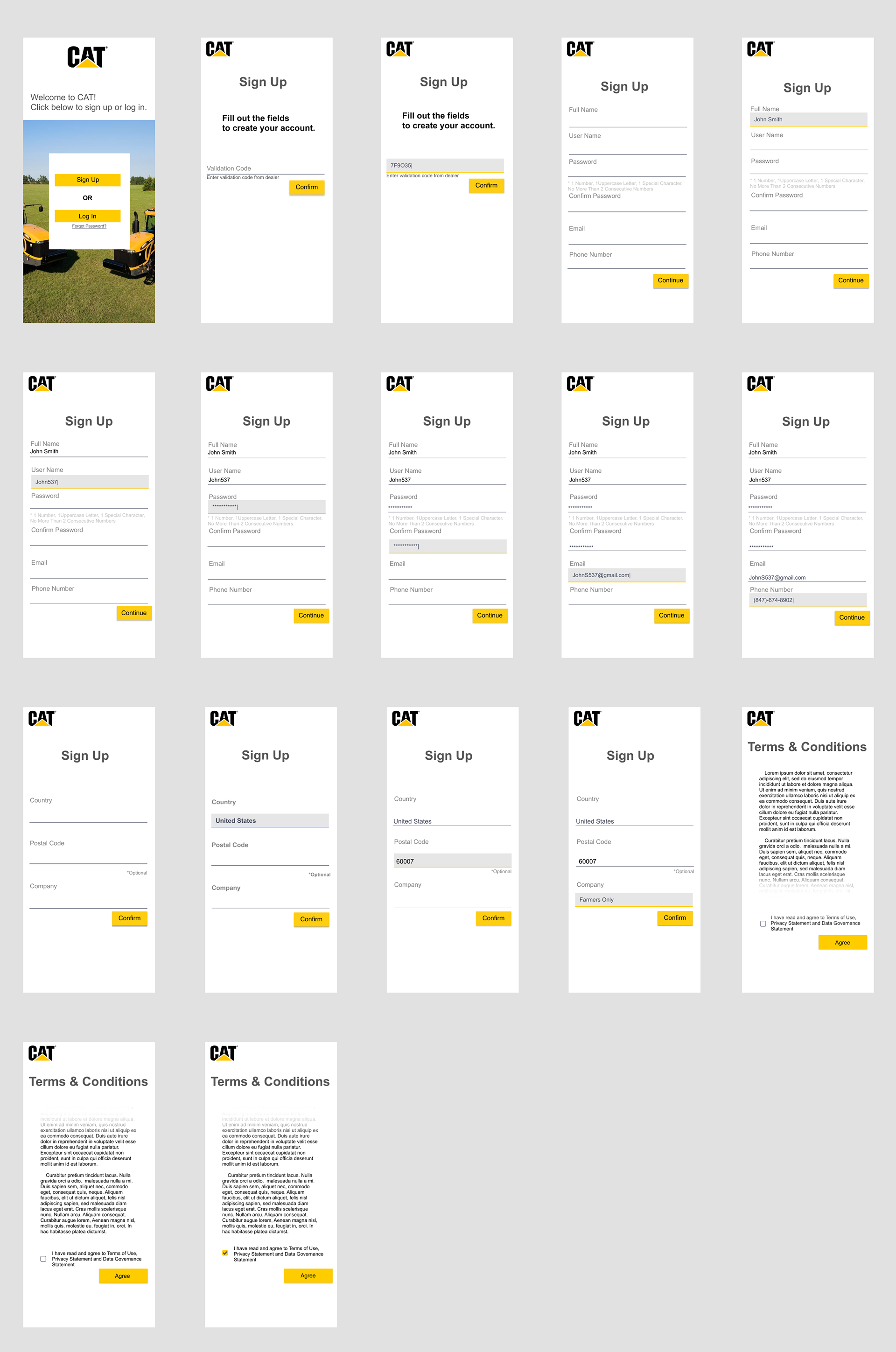 Platform: 
Tablet | Mobile | Web
Engine & Tools: 
Adobe Creative Suite | Figma 
Designed desktop and mobile sign up assets
Assisted in designing mobile configuration assets
Creating interactive prototypes with Figma for the mobile and desktop login assets to use for usability lab testing